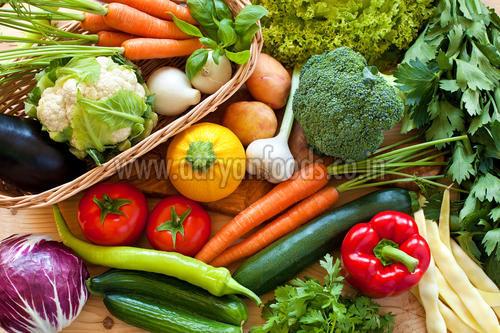 Vegetables are the things that are important for everyone. Whether you cook them into delicious dishes, eat them as raw vegetables or make salads out of them, it is certain that you consume at least one vegetable each day. That's why it is important that you buy only the best quality vegetables from trusted fresh vegetables supplier in Dhule. They are the things that go into our bodies every day and are responsible for fulfilling a number of our bodies ' requirements regarding nutrients. They have minerals, vitamins, proteins, iron, and whatnot to help our body grow and function properly.
You can find sellers providing wholesale fresh vegetables in Dhule. While most of them would be offering high-grade vegetables that would be naturally or organically cultivated, you still need to be certain of the quality. Before buying your stock of vegetables from the fresh vegetables supplier in Maharashtra, here are some of the things you should check. It is a very simple checking process but it can save you from not just buying unhealthy vegetables but also save your money being wasted in foul vegetables.
Brightness In Color
The color of fruits and vegetables tells a lot about their quality and freshness. You can ensure that the vegetable is fresh if its color looks bright and not too dull. However, you also need to make sure that the brightness in the color is not just because of some wax that has been coated on the vegetable. The vegetable should be vibrant and the skin should be totally saturated with the same color.
Weight
The general notion when buying vegetables and fruits is to go with the vegetable that weight the highest on the weighing scale. This could be a good thing with fruits but with vegetables, you might feel duped. While lighter vegetables might be dry on the inside, sometimes the heavier vegetable might also turn out to be overripe. It might have full seeds inside. Go for the vegetable that is moderately on the heavier side to find the best one.
Firmness & Sogginess
When you buy a vegetable, it is important that you feel the surface of the vegetable. This would help you find any lumps or soggy spots on the vegetable. You need to check the vegetable for its firmness and ensure that it is pleasantly plump. Over firm or hard surfaces should also be avoided. Moreover, if you find the vegetable to be too soft and soggy, it could be stale or damaged from the inside.
Fragrance
Inhale the aroma of the vegetable. It should be perfectly fresh and smell like how the vegetable should naturally smell. However, if you are unable to smell any fragrance or aroma, it could be because the vegetable is packaged one.
Overall Look
The overall surface of the vegetable should also be looked at very clearly. If you are able to find any unnecessary black spots, tiny holes, or any bumps, avoid buying the vegetable. The black spots could be the marks of injections used for ripening them.